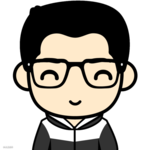 Jan 25, 2021
It is safe to say that everyone has struggled with junk mail at some point in their lives. As soon as you bring in your mail from the mailbox and sift through it, you see a lot of junk mail from various businesses. Junk mail is typically labeled with bold and red-lettered words like 'IMPORTANT NOTICE', 'URGENT', 'ATTENTION' or 'IMPORTANT INFORMATION' etc. Most of these are typically from companies whose services you implore such as your internet service provider (ISP). If you are a subscriber of Spectrum Internet, and you do not want to receive any marketing mail from this ISP, the good news is that you can opt-out.
Opting Out of Spectrum's Junk Mail
Spectrum allows its existing and previous customers to opt out of receiving all sorts of marketing advertisements. This means people who are (or were) subscribers of Spectrum's services can choose not to receive any mail, emails, unwanted calls, or marketing promotions from door-to-door sales personnel.
You can make this happen in two ways. You can either choose to fill out an online form given on Spectrum's website or you can call their customer service number. Whether you fill out the form or decide to call, you will be required to provide Spectrum with the following information. You will have to give your:
last and first name,
current residential address,
the existing phone number (if you want to opt out of 'Do Not Call'), and
the registered e-mail address (if you want to opt out of 'Do Not Email').
1: Filling the Online Form
If you want to save your phone bill and choose to fill out the online form, here is how you can do it with ease. The Process of Opting Out Via Online Form Once you open spectrum's privacy form that is provided online at their website, you will be asked to mark whether you are a current or previous customer. Once you fill in your personal information, you should make sure that you check out the following boxes:
Do not mail
Do not E-mail
Do not call
Do not knock
Each time you check a box, you will be asked to enter your information. For example, if you check the 'do not call' box you will be asked to give the registered number where you don't want to receive any calls. Similarly, you will need to give the residential and e-mail addresses where you don't wish to receive any junk mail.
How to Stop Spectrum from Using Your Personal Data to Target Ads
Before you move to the CAPTCHA and rush to hit the submit button, stop for a moment, and recheck your form. In case you are a current subscriber, you will get to see a section titled 'Additional Privacy Preferences'. This will appear after you submit your response for the 'Do Not Knock' section. This section allows you to stop Spectrum from using your personal information to send customized ads to you. Spectrum claims that your data (CNPI) is not used for customized advertisements or shared with any third parties, but if you are unsure about this claim, you can use this opportunity to your advantage.
2: Calling Spectrum's Number
In case you are having difficulty with the form or you simply prefer the human touch, you can dial the Charter customer service phone number and talk to a customer representative. They are available 24/7 and can guide you through the process of stopping the spectrum from sending all kinds of junk mail.
How Long Does It Take
Even though you have done all you can by filling out the online form or by calling spectrum's number, it will take some time for the company to process your request. It may take up to 10 days for Spectrum to completely stop sending all sorts of marketing or sales-related junk mail to you. As far as the phone calls and in-person marketers are concerned, it may take up to 60 days for that to stop. So, be patient and know that after all the requests have been completely processed, no one will bother you anymore.
Also read about:
Business Planning and Implementing In 2021
How to Pass Scrum PSM II Exam
Is search engine optimization mandatory now My estimation