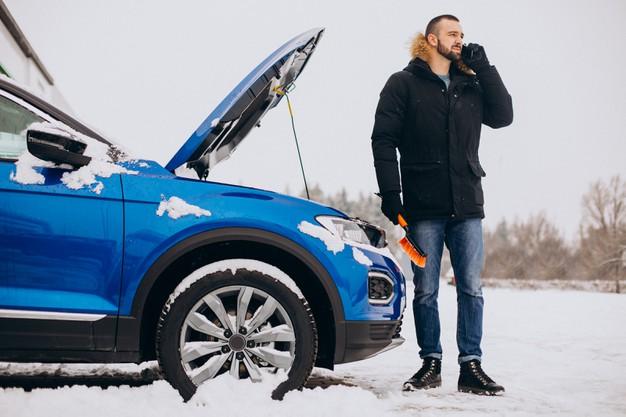 In this modern era, the importance and urgency of mobile financial services have grown into quite a necessity. It is now a popular sector for banking, job hunting, and getting services while you are unable to go out or spend much time in the serial of banks.
This pandemic era has also given a boost to the upward run of mobile financial services all over the world. Due to lockdown or inability to go out now and then, people are dependent on the online services of the mentioned sector. Paying bills, saving money, running a business, paying your employees, sending money, etc., are the popular uses of mobile financial services (MFS).
Although it has flourished the online banking system and helped the customers in day to day lives, it has some disadvantages too. As everything here happens online, people sometimes don't feel safe dealing with money. And there is a valid reason for that. Cyber Crimes and fraudulent online businesses are quite easy and common here. To be safe from it, you need to be a little more conscious and concern about it.
Advantages and Disadvantages of Mobile Financial Services
Now, let us present to you a clean and precise discussion on The Advantages and Disadvantages of Mobile Financial Services below. Keep reading
What are mobile financial services
It is an application on your phone by which you can handle your money and bank service online. This service eliminates the need to go outside and stand in lines to be served. Your bank recommends that you download an app that allows you to deposit checks, monitor your bank balance, get notifications about the latest news, alerts, and discounts, locate ATMs in your location, and other mobile banking features available to its customers.
The popular service here is online money transferring and mobile banking.
You can check your balance anytime and anywhere
You can learn your account Statement here
Cheque Status Enquiry
Fund Transfer between Accounts. Credit/Debit Alerts. You can also transfer funds from the bank to your online MFS account with the given pins.
They will alert your minimum balance through texts or emails
You can pay your bills from here, such as gas bills, electricity bills, etc. Sometimes they give special discounts on different brands using promo codes.
In a separate folder, your transaction history is saved for future references.
Sometimes you can get interested in your saved money in the accounts.
Advantages of mobile financial services
Mobile banking allows its customers to move money from one bank account to another using just their smartphone and the internet. As long as you have an internet connection on your phone, you can use their service from anywhere to anywhere.
The service is very easy and comfortable to use, especially for rural and old people. It is available 24 hours. If you face any problem, the customer care service is also available. However, mobile banking is said to be safer and more convenient than Internet banking.
Banking users can use their mobile devices to pass money, pay bills, check account balances, review recent transactions, and block their ATM cards, among other things. Mobile Banking is very cost-effective, and banks sell it to consumers at a reduced price.
Disadvantages of mobile financial service
What level of security do mobile banking services provide? Unfortunately, amid the bank's best attempts to keep consumers secure, the device is not yet 100 percent effective. Even though the majority of ordinary people are never exposed to cyberattacks, certain unfortunate persons are. Users of mobile banking services are vulnerable to thieves and pickpockets, as well as false messages and scams, and if your phone gets stolen by pickpockets or by criminals and they try to log in to your account, you can lose all your money, there is the fear of identity theft, etc.
Another drawback to mobile banking apps is that they do not yet accept larger transactions like mortgage applications. In their best efforts, banks often struggle to build the simplest and most stable system. And, after the COVID-19 crisis engulfed the globe, so have the terrorists. In the aftermath of the worldwide pandemic, hackers are much more likely than ever to engage in criminal operations.
There is always the fear of losing your account by sharing pins. Sometimes you would not even know how you lost and shared your pins and password. So always be careful about that and make an effort to alert your family and relatives about it.
There are always commercials for you to forbid not to share any personal information about yourself with strangers. Take them seriously otherwise, the aftermath could be devastating.
Conclusion
Overall, mobile financial services enhance the day-to-day activities of someone who works with money. From casual food shopping to the chairman of huge companies, there's plenty of services for everybody.
Despite its drawbacks and security gaps, the concept is appealing and has already been used by thousands of users around the world. It is many people's way of leading life, and thousands of people are taking services from them. Last but not least, always be careful about mobile banking and sharing your personal information.
Also read about:
How can I get 8 in IELTS Writing Task 2
What Kind of Cases Do Personal Injury Lawyers Handle
Changing Name in Canadian Passport The Dos and Donts